A network of prayer and unity in Brussels
Pray4brussels seeks to mobilise prayer and to coordinate it in and for the city of Brussels. Brussels is becoming more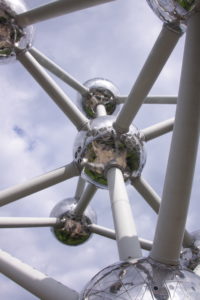 and more a metropolis and an international crossroads : NATO, the EU and many international institutions have their headquarters here. It is a very strategic city, but also has an awful lot of spiritual need. International teams come regularly to Brussels to pray, and we welcome them with open arms. However, we also want to create a platform among the many churches in Brussels to pray together and strengthen each other in this task. We want to make a conscious effort to join and work together with all other existing prayer initiatives.
Find out more in the vision statement. For our current prayer activities, please e-mail us: pray4brussels@scarlet.be
Praying in and for Brussels
For intercessors and teams who want to come and pray in Brussels itself, we have developed some materials. There is a number of strategic places in the city which are certainly worth a visit during a prayer walk. We are busy writing a series of articles which give the historical background of each of these places and suggestions on what to pray for.

(1) Place Saint Géry, the oldest historical centre of the city: Brussels-spiritual-history-Place-St-Gery
(2) The Grand'Place, the centre of business and power, of executions and uprisings, of uproar and celebrations: Brussels-spiritual-history-Grand-Place
(3) The old city wall and seven gates (the inner ring): 'Brussels gates'
Further articles will (hopefully) be published later. They are available in Dutch, English and French.
For more information, please contact us!